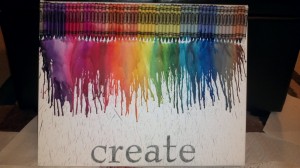 For me, the month of September signals a new beginning.
That may seem odd at a time when nature is rolling up its welcome mat, with the lush green of summer giving way to the fiery colors of autumn, but, for me, this month has always been a time to begin anew. Perhaps it's because of the celebration of the harvest season soon to come, or maybe the back-to-school mindset I've internalized after decades of education, and all the things that follow with that –
New sneakers with their smell of untainted rubber and canvas.
A pack of sharp pencils.
A brand new box of crayons.
Fall can be a time to create wonderful things.
It's something that you can fee in the air that is already a little crisper, the sky that darkens just a little bit sooner. Instead of mourning the loss of the warmer weather, September can be a time to embrace change, both in the season surrounding us, and in ourselves.
So with that acceptance of change in mind, today I am launching my web site for my original fiction writer profile. It is time to move on from my time as a writer of derivative fiction to something different, with new opportunities to create. I'm so excited to introduce to you the characters and stories I've been developing, the flash fiction I've written this summer, and even some freebies and teasers. You'll also find here the flash fiction contest I will be running– Sinful Sunday Erotica flash fiction!
So today, as the first yellowed leaves drift softly to the ground outside my window, I'm going to open a new box of crayons and see where my imagination takes me. I hope you'll join me on this journey.