I'm not a person who likes to step outside my comfort zone very often.
I live my life in a happy circle of work, the gym, and home. As a matter of fact, for the last four months, I haven't been more than an hour away from my house. And in the six years my husband and I have been living together, we've only slept apart three times. So when it came time for me to head out on my own to the New England Romance Writers of America conference in Boston, I felt a little bit like Bill Murray's character in "What About Bob," whispering mantras to myself as I pulled out the driveway.
Mind you, I have traveled on my own before, to places as far as Hawaii and New Zealand. I've lived in other states and been very independent, but I think something happens when you get married and learn to rely on another person. You forget how to rely on yourself. This weekend, I was going to rediscover my independence. Not only was I relying on me, I was becoming another version of me—the author self that I tell so few people about. So I ventured out onto the Mass Pike armed with my three favorite travel companions: GPS, cruise control, and satellite radio, tuned at all times to the Lithium channel.
I wasn't going to this conference to pitch. I didn't plan to network or market myself. I wasn't geared up to talk about my novella to agents and editors who clearly said they weren't taking manuscripts so short, nor did I want to present my this-close-to-being-finished novel as a completed work. I was going to learn. To try to navigate all the different opportunities that are currently out there, and hopefully figure out what direction I want to go in. I've had no answers to my questions about publication for quite some time, having been given the information that I need to figure out what's best for me. But…I have no idea what's best for me! Do I want an agent? Should I aim for one of the Big Six? Do I want to go e-pub only? Is self-pub something I have the stomach for? These were some of the questions I was hoping to answer, and maybe even find some other fledgling authors with similar issues.
Yes, I was hoping to find my Bee People.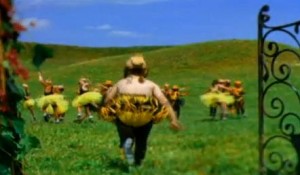 Once safely ensconced in Boston, the weekend felt like the equivalent of having about seventeen books thrown at my head at once and trying to absorb some knowledge from each one before they fell into a pile at my feet. And by the drive back home, here is what I discovered:
You will meet a lot of people. Some of them will insist (in a good-natured way) that you should never miss an opportunity to pitch. This may be good advice, but it wasn't for me. I like to be honest about what I'm doing. That's just how I roll. So, stick to your guns. Your bee people will understand.
There are a lot of options out there, and you do have to figure out what's best for you. One of the best pieces of advice I picked up was to market your book in the direction from which you buy books. With a nod at my overflowing e-book collection, that answered a lot of my questions.
I need to write, even more than I currently am. Some of the people I met have written so many books that I sat there wondering how they had so much time. Do they have the time-turner thing Hermione had, because if so, sign me up to get one. But I realized I've been spending so much time with my two main WIP's, that I've neglected all my little plot bunnies. It's time to dust them off, and see what I can make of them.
There is no way to eat healthy at these things. Don't even try. It's not worth it.
There will inevitably be a moment when your phone will not charge, and your husband will be states away, unable to fix it. But you can MacGyver it so that it charges through your laptop. (All the women who are independent…throw your hands up at me…)
I came home having learned a lot, slept too little, eaten more than I should, made new friends and bought a killer dress–all marks of an awesome weekend. Spring seemed to have arrived in my absence, and I drove back down my street which was suddenly alive with blossoms, feeling a bit renewed myself. And hubs? Well, let's just say he was very happy to see me. (And he loved the dress.) We all know that stepping outside our comfort zone is scary as hell, but it's so worth it. So take some baby steps, and cue Blind Melon.
Happy May, everyone.