Sex and the City's Carrie Bradshaw once said, "It's really hard to walk in a single woman's shoes-that's why you sometimes need really special shoes." Cassie Allbright, my half Cuban ball-busting attorney heroine couldn't agree more. In HER CLAIM, Cassie's love affair with shoes rivals that of the one she has with Patrick Dunham—the arrogant, chauvinistic man-whore who has a knack for pissing her off. Cassie's heels make her feel sexy and confident, from the courtroom to the boardroom to the bedroom. And today I'm gonna take you on a tour of her favorite sole-mates.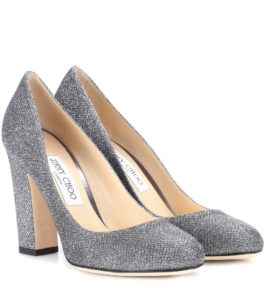 She'd always choose her Jimmy Choos
"She stopped to model her favorite glittery pumps. Four-inch heels with a rounded toe and worth every penny. Cassie didn't mind the bit of extra junk in her trunk—real women had curves and all—but if she was able to offset it with some flashy footwear, she was gonna. She didn't spend on much. Her apartment was modest and she budgeted the hell out of her salary to afford her mortgage, putting money aside to save for her capital contribution to the firm. Making partner would mean she'd have to purchase her equity share to the tune of a hundred grand, so she kept her expenditures to a minimum. But when it came to shoes, she was Imelda fucking Marcos. If Imelda had gotten all her heels from discount racks and outlet shops, of course."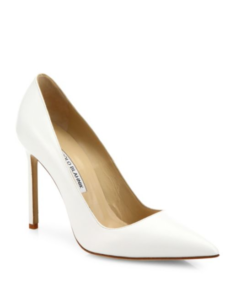 Cassie knows how to rock it in her Manolo Blahniks
"Hudson liked pretty things, and Cassie used it to her advantage. She'd put on her best power outfit—pencil skirt, a short-sleeved, fitted, black button-down that showed a bit of cleavage, and her favorite pair of Manolo Blahniks—bought heavily discounted of course. She'd even spritzed on her favorite perfume. It did the trick, making her commanding but sexy as hell at the same time. She needed his attention and respect, but it didn't hurt to keep him a little distracted."
Chanel? Hell's bells!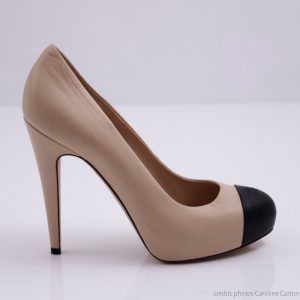 Cassie wears her classic Chanel pumps to an important meeting at her firm. Everyone in the room has to see her as capable. Everything, everything rides on her ability to be a hardass, no-nonsense, straight-shooting attorney. And what better way to command respect than in some beautiful heels?
She also has a pair of Pradas, some gorgeous Alexander McQueen boots, and receives a gift of the coveted, red-heeled Christian Louboutins from Patrick. But my favorite scene is from Cassie's birthday. She's bought herself a pair of red satin Gianvito Rossi pumps, and Patrick can't get enough of her. Here's a little excerpt from HER CLAIM!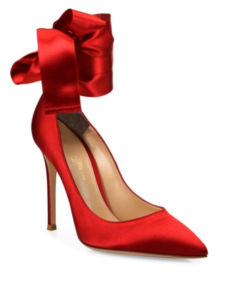 "You look absolutely stunning, by the way."
Her stomach pitched from the heat in his eyes, a look so full of lust she could feel the punch of it. But did he mean it, or was it more of the game?
Whatever the answer, Cassie wasn't sure she cared.
"It's the dress. Makes things look better than they—"
"It's not the dress." He gave an emphatic shake of his head. "Those shoes, however…"
Cassie swung a leg out. These babies weren't from the sale rack. The red satin Gianvito Rossi pumps had been bought full price during her lunchtime outing with Lilly and Sam to Saks Fifth Avenue.
Hashtag, It's My Birthday Goddamn It.
"…would look better on my bedroom floor?" she finished for him.
Patrick laughed, but his eyes grew hooded as they followed the movement of her leg, sweeping upward and grazing along her collarbone until his gaze met hers in a hungry stare.
"In your bedroom, yes. But not on the floor."
"No?"
"No. I think I'd definitely be making a request for you to leave them on."
Cassie flooded with heat. Her sarcasm was her only defense, an attempt to throw him off, but she was quickly losing ground. The tension between them mounted, the attraction powerful and hypnotizing. She was painfully aware of his size, the broadness of his shoulders and chest beneath his shirt. She wanted to peel it from him, touch him. Taste his mouth. Hear the gritty edge his voice had taken on and feel the rush of being physically controlled again, even if he only did it for a minute.
She hadn't wanted to want this, but now that he'd started, she didn't want him to stop.
"A woman who wears shoes like that knows what she wants." He shifted so his leg pressed against hers. Cassie's body wound as tight as a coiled-up spring when Patrick made a purposeful slide of his knee along her thigh. "What do you want, Cassie?"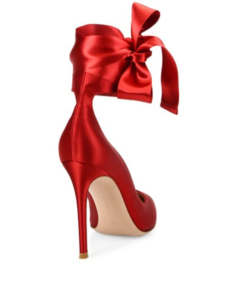 Legally Bound #2 HER CLAIM is available now!