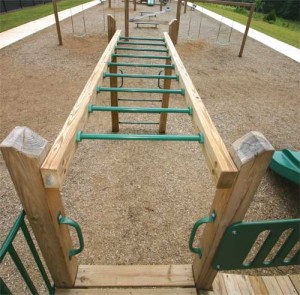 "Getting over a painful experience is much like crossing monkey bars. You have to let go at some point in order to move forward." -C.S. Lewis
Letting go is something that has never been easy for me, with a multitude of painful experiences sitting like splinters under my skin. I have scars that may not be visible to everyone, but they still remain, trying to push their way to the surface.
In what felt like an attempt to move forward, this past week I took on the very daunting task of changing out my closet. To people living in more temperate climates, the seasonal switch might not seem like such a chore. But as October dawns on upstate New York, this means bidding farewell to shorts and tank tops, and ushering in the cozy sweaters, hats and heavy boots.
As I sat amongst the piles of corduroy and velvet, slowly folding my summer dresses and skirts into my trusty space saver bags, I thought about the younger version of myself, who would finger her favorite purple velvet dress with renewed love when it was pulled from the top shelf of her closet. Who greeted the cooler season with excitement over candy corn, Halloween costumes and trick-or-treating,  Entenmann's cupcakes with the orange frosting, making jack-o-lanterns and her upcoming birthday.
Now in my thirties, my birthday is not as much of a draw as it once was, and the season doesn't fill me with the same kind of childlike awe it once did. The years I have lived since I was a little girl have been a startling juxtaposition of pleasure and pain, and while I can look back on the pleasurable experiences with a distanced fondness, the pain still lingers, just as sharp as it once was.
I began to look over my own experience with BDSM—a haunted soul search, if you will—and how that exploration is something you will see in my stories.
I write about characters who grapple with a love/hate relationship with restraint and control. It's something they might accept, but cannot find ways to express. It's something they may hate and attempt to deny, but cannot avoid, thrumming with their pulse and the blood in their veins. No matter who they are, or what lives they've lived, they cannot survive without it. But something holds them back.
They need to come to grips with their past, the same as I must. They must unearth their pain and wholly feel it, in order to reach over the void to that terrifying first rung, and make the journey across the monkey bars. Just like me, they need to move on.
So with my bathing suits and happy summer memories tucked safely away for the season, I hung up my trusty L.L. Bean sweater, pulled my boots to the front of my closet, and smiled at my favorite winter hat. Maybe there is still some of that little girl in me, after all.
Happy October, everyone.