All Twilight characters are the original creation of Stephenie Meyer. The fanfiction posted herein is the property of Rebecca Grace Allen, a.k.a Aylah50, © 2010, 2011, 2012.
ABC Countdown
With only twenty-six days left of school, second grade teacher Bella is supposed to be running her classroom ABC Countdown, creating a fun activity for each remaining day starting with a letter of the alphabet. However, all she can think about is her sexy co-worker Edward, and the much naughtier version of the ABC Countdown he inspires. Will each letter bring them closer together? Nominated for a 2010 Hidden Star Award – Best All Human.
Outtakes:
All the Reasons Why
Bella's countdown brought them together, but Edward is still haunted by his past, his fears and doubts threatening to rip them apart. The follow-up future-take to ABC Countdown
Candy Hearts and Red Roses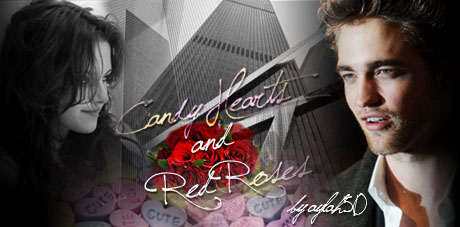 Editorial Assistant Bella Swan has been pining after her boss, Edward Cullen, for years. Will she have a chance with destiny on Valentine's Day? Or will her hopes all come crashing down?
Find the Cost of Freedom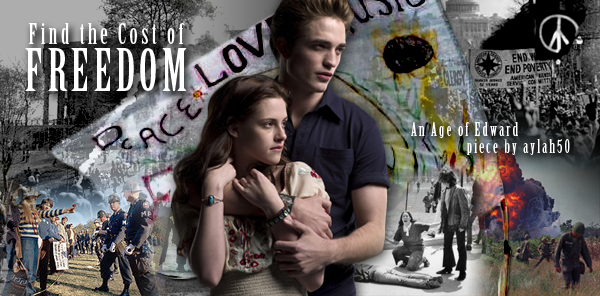 Amidst the chaotic and turbulent times of 1970, Edward has learned to stay quiet. But meeting Bella, a free-thinking hippie at Kent State University, will force him to find the conviction to stand up for what he believes in, no matter what the cost. Second Place Literotica Winner in the 2012 Age of Edward Contest.
Have Yourself a Sneaky Little Christmas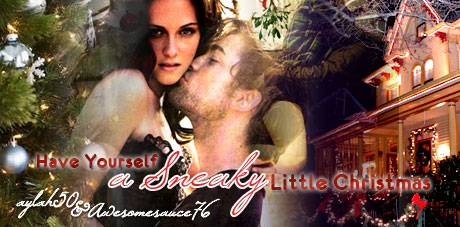 After weeks apart at College, all Bella and Edward want for Christmas is some alone time together. But with a houseful of family getting in the way, how will they ever find the time to sneak off for a little holiday lovin? Winner of the 2010 Naughty or Nice Holiday Contest – First Place, Judge's Pick.
It's Just Words
Thousands of miles apart, words brought them together. Through each other, they find inspiration, an answer to what was missing. Their unexpected bond will change them both, forever. Winner, Best First Time for The Love of Women Contest.
The Pact at Misty Mountain

Bella came to Camp Misty Mountain to have an adventure and lose her virginity. When she met Edward Cullen, son of the owners and future director of the camp, she found more than she bargained for: love. First Place winner in the Camp Twilight o/s Contest.
The Ride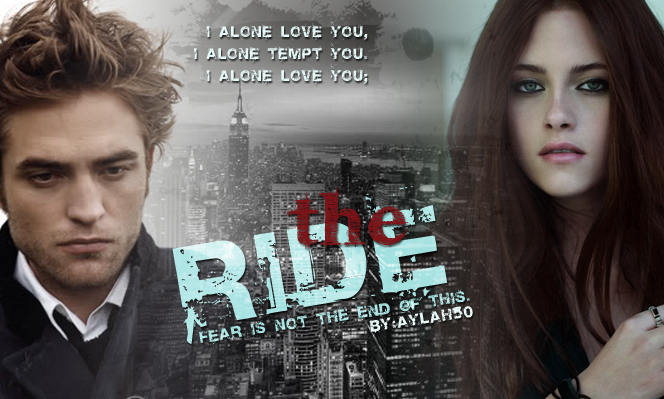 Bella and Edward meet at a concert as teenage strangers during the height of grunge in the 90's. The event sends their lives reeling into opposite directions. When their paths cross in a very unlikely place 14 years later, Edward is stuck in the past while Bella is fleeing from hers. Will they be able to rekindle the passion that sparked between them? Winner of the 2011 Inspired Fan Fiction Awards – "Best Jacob in a Fic Under 2k Reviews." Nominated for the 2011 Twinklings Walk of Fame Awards, the 2010 Hidden Star Awards, the 2010 Twilight All Human Fan Fiction Awards, the 2010 Golden Lemon Awards and the 2010 Glosp Awards.
Welcome Foolish Mortals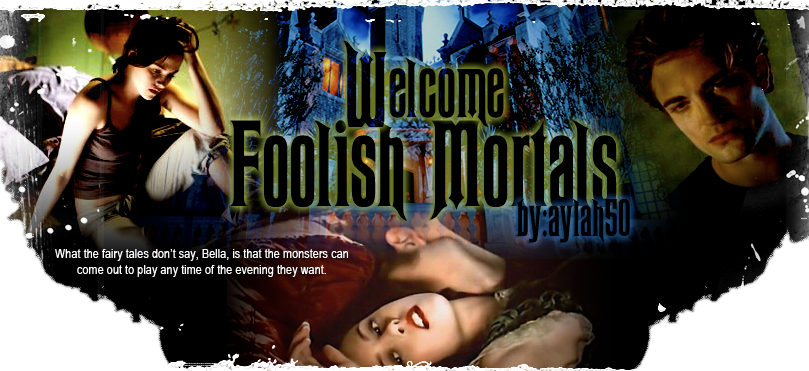 Creaking hallways. Ghosts. Monsters. Howling winds. Blood. He haunts her dreams, she taunts his very nature. She would be the death of him…if he weren't there already. A sexy, scary fairy tale.