Welcome to my new Hero and Heroine-spiration section! I've created it due to popular demand, and I'm kicking it off with a secret for you: I came up with the idea for His Contract while I had the flu.

If you haven't read His Contract yet, it's my Amazon and Barnes & Noble bestselling May-December forbidden romance. Set amidst the backdrop of a high-powered law firm, it's the first book in my Legally Bound series and explores the seductive themes of control, trust and desire.

Being flat on your back with a box of tissues, orange juice and the remote control for company gives you lots of time to think. I didn't want hubs to catch my awful germs, so I stayed holed up in the bedroom and watched DVR'd episodes of USA's Suits. Another secret for you: Harvey Specter is totally my jam. (If you haven't watched that show yet, do it now. You can thank me later.) In my fevered delirium, I imagined a Dominant-but-caring legal type wiping the sweat from an equally sick as me heroine's brow.
I know what you're thinking: a heroine dripping with snot. Super sexy. Yeah, not so much. But I couldn't get the image out of my head, so as soon as I was no longer mainlining Ibuprofen, I started working on who this sweat-wiping heartthrob was.

I didn't want to write the same overdone story of a controlling alpha hole and the Damsel-Who-Didn't-Know-She-Was-Submissive-Until-She-Met-Him. I wanted to write a story about two people who were familiar with the BDSM lifestyle, had both left it for some reason, and were finding their way back to it again. I knew my fantasy Dom needed to be older than your typical romance hero—somewhere in his forties felt right to me. I also knew he was a widower. I knew he was in the legal profession, but didn't want him having all the cynicism and demanding schedules of a lawyer so I made him a law professor.

Widower. Dominant. Professor.

You got a picture in your head yet? I did, and it looked like this: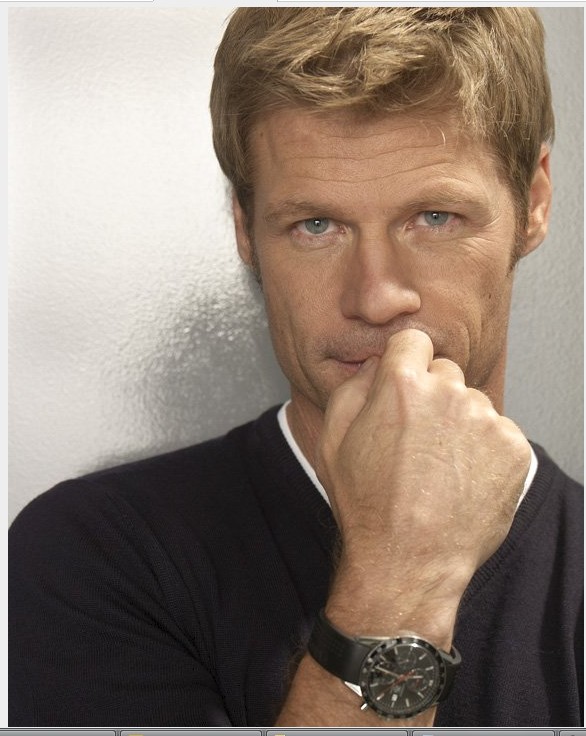 That's Joel Gretsch and he is my Jack. He played Tom Baldwin from The 4400 (and hey, trivia for you: he's William Shatner's son-in-law). But he only wore Jack's face. The real meat of Jack was that he's a classic Lost Soul. Tortured, secretive, brooding. Vulnerable, too. With a Boston accent and a thing for impact play.

… Where was I? Oh right! But there were other things I knew about him. I knew he wasn't power hungry, in life or in bed. The thing that was going to really turn him on was watching his submissive change, and rise above her own difficult past through what they did together. For Jack, BDSM is sexual healing.

I went through a lot of iterations before the book became what it is today. Its first title was Heal These Wounds, because both Jack and Lilly were coming from incredibly painful situations they needed to recover from. But that's not a very romantic title, so given that they created a contract to cover that "I'm not really serious about this/we're just playing around" kind of mindset, His Contract fit a lot better.

What I love about Jack is how incredibly flawed he is. I needed him to make mistakes. Big ones. But he loves fiercely, too. He turns my crank as a character because he's a protector. Not quite an Alpha Wolf but more of a German Shepherd. There's nothing I love more than a tortured hero who desperately wants to love but can't for one reason or another.

What about you? What do YOU love? What kinds of heroes/relationships do YOU love to see?

Want to check out His Contract, the book RT Book Reviews gave 4 stars, calling it "an explosive, deeply personal love story"? Go to the His Contract book page where you can read or listen to a sample.

"Part sweet romance, part hot, hot, hot Dom/sub action, part finding yourself, His Contract is a beautifully written tale of love lost and found."

— Reads and Reviews, 5 stars
Read more about Jack:
Why Lawyers Make the Best Doms
Top Ten Reasons Why Older Men Are Hot