It's finally here–the release of His Contract! It's my first print book, and means more to me than any of my books so far. It's truly my baby, and I'm so excited to have it out there in the world.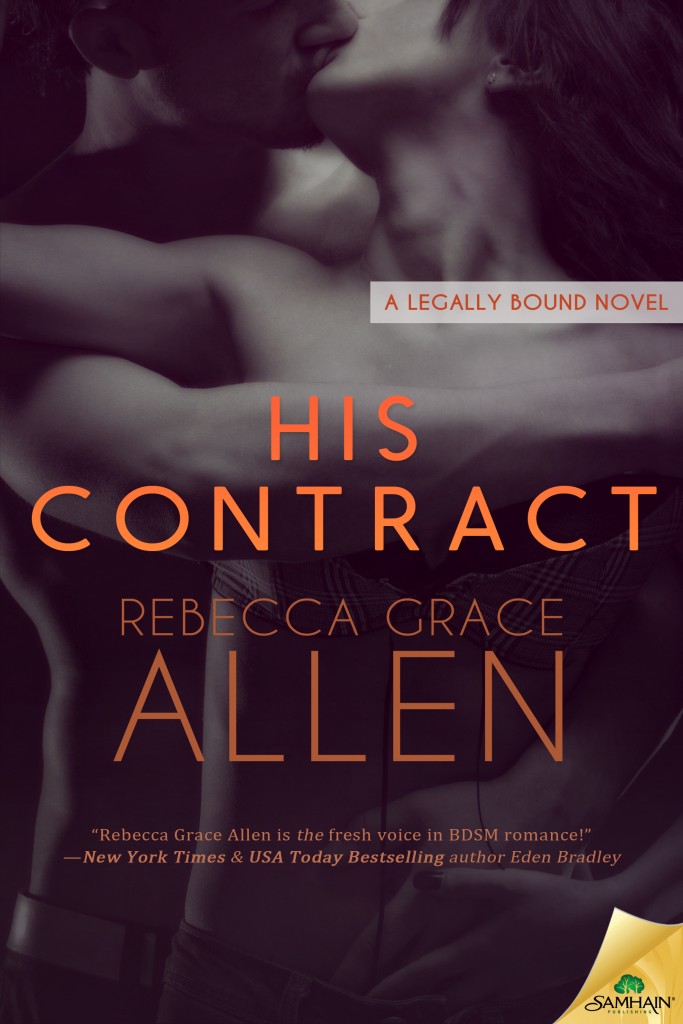 Lawyers know when to play by the rules…and when to break them.
Harvard law professor Jack Archer once balanced his professional life with the private world of dominance, surrender, and trust he shared with his wife. Since cancer stole her a year ago, finding love again—her final wish for him—is the furthest thing from his mind. From his empty house to the classroom, grief follows his every move. Until he meets a young woman with shadows in her eyes even darker than his own.
Once a shining star at law school, Lilly Sterling's dreams died when the Dom she trusted left her heartbroken and lost. She's starting fresh in a new city as a paralegal, but meeting Jack reawakens all her old demons—and her lingering desires.
Jack offers to become Lilly's mentor for both the courtroom and the playroom, but tells himself it's not a relationship. Their carefully worded contract guarantees that. But when their trial agreement starts heating up, both Jack and Lilly must decide what will tip the scales: the letter of the law…or love?
"An explosive, deeply personal love story." — RT Book Reviews, 4 star review
"Ms. Allen's newest series is off to a phenomenal start." — Five star Goodreads review
"As soulful as it is sexy. This book is everything 50 Shades wanted to be, and wasn't!" — Five star Goodreads review
"Fifty Shades of Grey was my first introduction to the BDSM lifestyle, but I never really connected with the power relationship and the kinky sex.  This is the book I should have read as an introduction." — Kilts and Swords Book Blog
Want a snippet? Here's an exclusive excerpt, not found anywhere else:
---
Jack waved down the waitress for the check. By the time Lilly said good-bye and ended the call, he was standing, holding out her coat.
"We should get going."
She silently slipped her arms into the sleeves and they walked to his car, saying little else as she directed him to her apartment.
He cut the engine in front of it. "I'll see you inside."
It was the right thing to do—to make sure she was safe.
Inside the building, Lilly led him up a creaking set of stairs, stopping to face him when they reached her door. "Thanks for the coffee."
"You're welcome." They were close to one another. Too close. "Have a good night."
As Jack turned, he saw something mischievous in her eyes.
"You too," she said. "Sir."
Jack couldn't stop himself.
Before Lilly had time to gasp, he had her pressed against the wall, her purse clattering to the ground as he pinned her wrists on either side of her head. She was playing with fire, using that title again, and he wasn't going to let her get away with it.
"Do you know what it does to me to hear you say that?"
Lilly shook her head, her eyes wide.
"No? You don't know how crazy it makes me?" He pulled her hands above her head and trapped them together in one of his. "Because I think you do."
Jack pushed his hips against hers. She arched and whimpered.
"Oh, yes. Your body is telling me you do, little girl."
Her legs buckled. Jack's grip was the only thing keeping her from slipping down the wall. He grasped her chin, brought a fingertip to her quivering lower lip and pulled down on it, opening her mouth to him.
"This is what you like, isn't it?"
Lilly whined. It was a desperate, needy sound. Jack wanted all her sounds, to hear her beg. To see what she'd look like when she came. He freed her mouth and stroked down her jaw to the column of her throat, leaning in to brush his nose along hers.
"Isn't it?" he repeated, putting a little more pressure on her neck. She nodded quickly, a tight movement she seemed barely able to make. Jack dragged his nose over her cheek and breathed against her ear.
"Tell me you want this."
Lilly shivered. Her dress rode up an inch, and Jack slid his thigh between hers to rub against the damp fabric there. Her whole body bucked off the wall, her need palpable, but she still didn't answer. Something was stopping her, making her fight to keep the words inside.
Impatient, Jack drew her hair into his fingers and made a fist, twisting her head so she had no choice but to look at him.
"Tell. Me."
He searched her eyes, his stare hot and unwavering until she finally succumbed.
"I want this, Sir," she whispered. "I want you."
His mouth open, lips poised against hers, he said, "Good."
Amazon – Barnes and Noble – iBook – and more…
---
And now, the blog tour! There's parties, interviews and giveaways (oh my), plus a snazzy Rafflecopter giveaway! Scroll down to enter!
November 2nd:
Samhain Blog – Top Ten Reasons Why Older Men Are Hot
Nov 9th:
Heroes and Heartbreakers – Exclusive Excerpt!
November 10th: Release Day!
Ever After Romance – Why Lawyers Make Great Doms
All Romance eBooks Cafe – Book Playlists and Why I Use Them
Recommended Romance
Joyfully Reviewed
Binge on Books – Exclusive Excerpt!
The Book Hammock
Pretty Sassy Cool
The Suburban Eclectic
Book Lovin' Mamas – My Favorite Sidekicks
Duke Duke Goose
Collector of Book Boyfriends
Facebook Book Birthday Party 12 noon to midnight EST: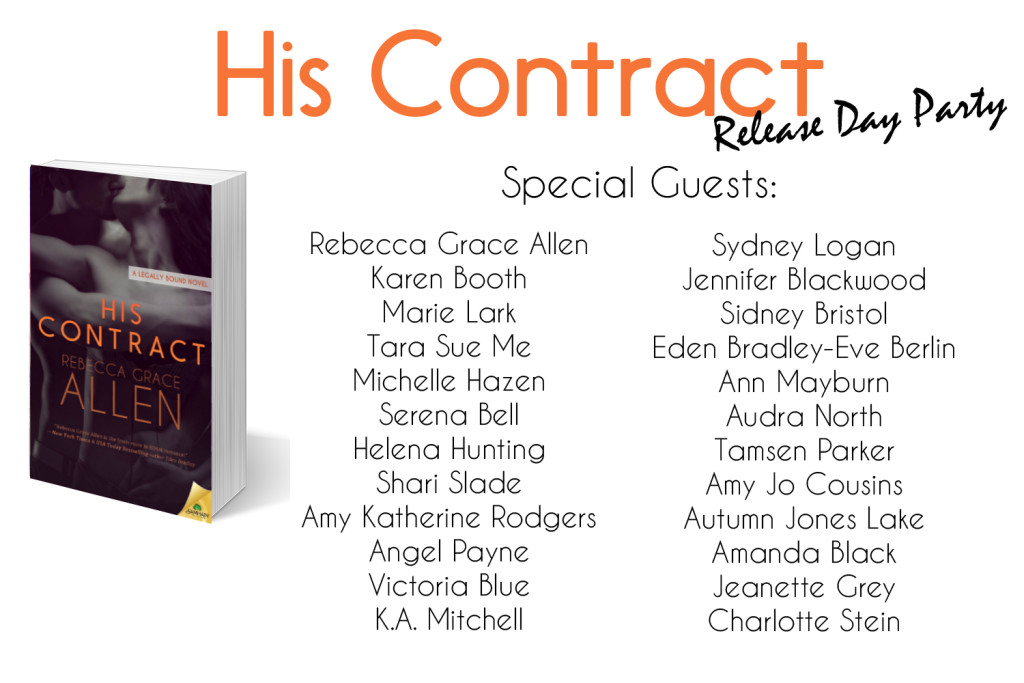 Nov 12th:
USA Today Happily Ever After – 5 Questions About Me
The Smutketeers – Excerpt and Giveaway
Romance Novel News
Nov 14th:
Harlequin Junkie
We So Nerdy
Nov 18th:
Contemporary RWA Blog