When researching Her Claim, I went on two trips to Miami, Florida, where Cassie is from. It wasn't only to scout out the spots that Cassie and Patrick go to during their steamy trip down there—I also went immerse myself in the beauty, the culture, and the food of m heroine's birthplace. From the bright and colorful streets of Calle Ocho to the cool art deco vibe of South Beach, I fell in love with Miami, and may have also eaten everything in sight. I'm excited to share my "Research/Vacation/Eat-All-the-Foods" journal with you!
Cassie and Patrick's trip starts out at the lush Ritz Carlton Bal Harbor, where they stay. Hidden away from the busy streets, this hotel is truly an oasis—the perfect location for their very sexy vacation. The cool white building is right on the waterfront, and I found myself wishing for a man like Patrick to whisk me off someplace so luxurious and fine.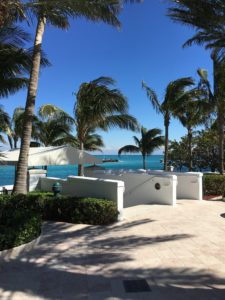 Then it was off to North Miami Beach for
The Ancient Spanish Monastery
, the beautiful spot where Cassie's sister's wedding takes place, and then
The Cocoplum
in Coral Gables where they have the reception. Both were flat out gorgeous with so much culture and history. Patrick spent some time in Spain, and I knew he'd be taking these amazing locations in the same way I did.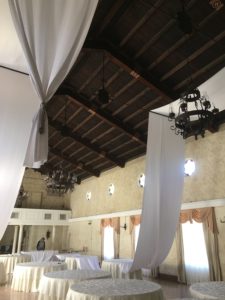 Calle Ocho
was the next stop, and I wasn't quite prepared for the beauty of it. As I wandered through art galleries and shops, I was overwhelmed by the beauty of it—and the anguish. Through the paintings of Cuba, the lost art of hand-rolled cigars, even the old-timers playing dominoes a Maximo Gomez Park, I could feel the love and longing for a country so many had been exiled from. I also learned a lot about roosters, which provides for a funny scene in the book!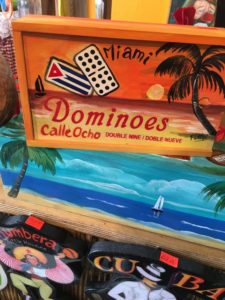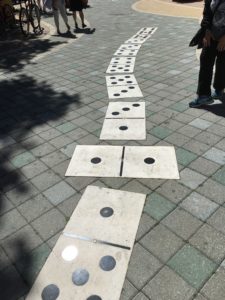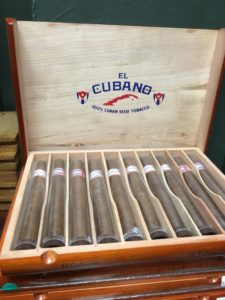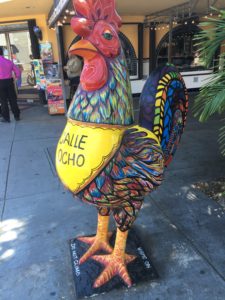 And then it was time to eat. Cassie says she has an unhealthy relationship with carbs and sugar, and it's easy to see why! Cuban food is unreal. While I was there, I ate my weight in
medianoches
,
empanadas
and
guava pastelitos
, drank a
mojito
(a virgin – I'm a lightweight) and downed some delicious Cuban coffee. (A shout out to
Miami Culinary Tours
for making sure I got a taste of everything!)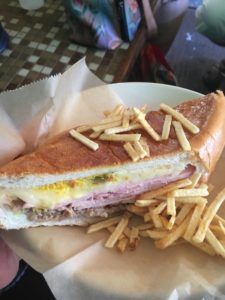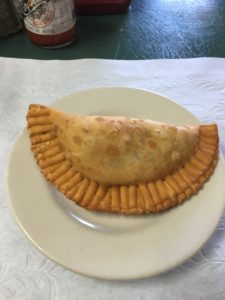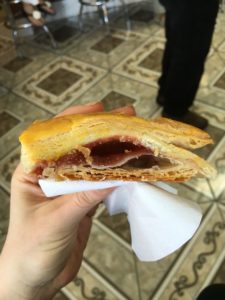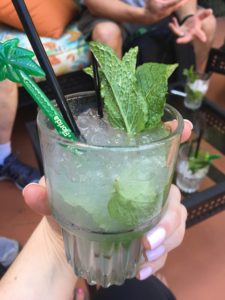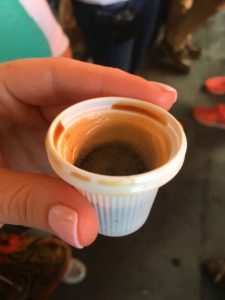 Two important stops before I left was at
Olds Havana
and
Ball and Chain
. The two restaurants are what I modeled Cassie's grandfather's bar on. I also saw a copy of a book that became an inspiration for a very important theme.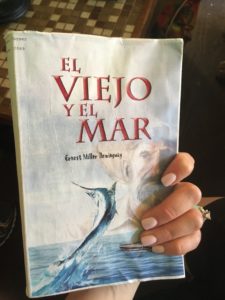 I couldn't help but pop into some of the touristy shops also—I was on vacation after, all, and I knew Cassie would be taking Patrick through several of them as well. I could almost feel them with me as they poked through t-shirts and magnets, laughing Patrick learns his most important lesson of all.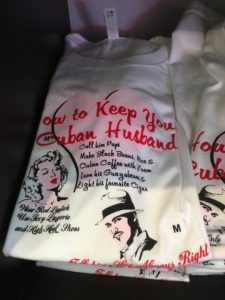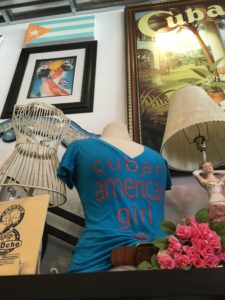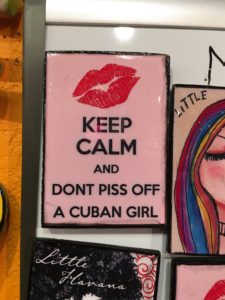 (Honestly it's something he already knows.)
At the end of the trip, I even picked up a souvenir hat for myself. ¡Cuba Libre!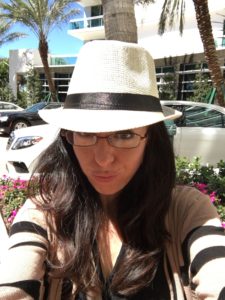 Her Claim is available now!