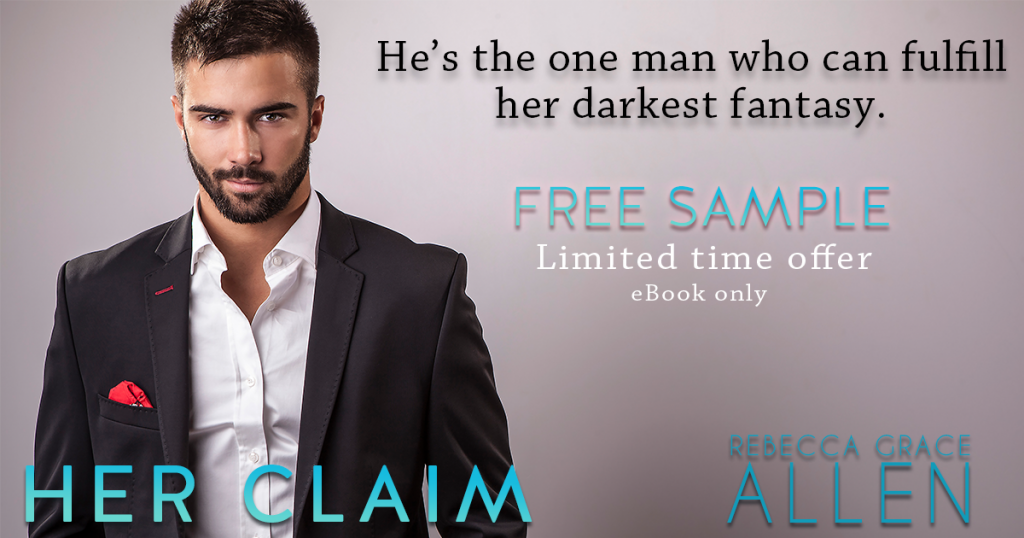 There's nothing like a bad boy, am I right? They're confident, self-reliant and mysterious; poor scarred souls who are all at once devastatingly handsome and deliciously bad. They're hard to love, but I love seeing those reluctant heroes redeem themselves and win our (and the heroine's) hearts in the end!

Are you like me, too? Well, you're in luck! Because this month you can grab a free, super long sample of HER CLAIM.

Patrick isn't your typical bad boy. Bound to the helm of his family's publishing house, he's shackled to a life of power and wealth he never wanted. Seduction is his only distraction—his nights of pleasure always temporary, because happily-ever-afters are not for him. But while luring a woman into his bed has always come easy, the high-and-mighty Cassie Allbright has never succumbed to his charms.

Want to see how these two go from being enemies to lovers and take hate sex to the extreme? You can grab it as part of this month's May Kinky Reads and Bad Boys of Romance giveaways!

Don't forget – you can also grab a whole bunch of free books from other authors! Each link has different books, so make sure to click on both so you don't miss out!