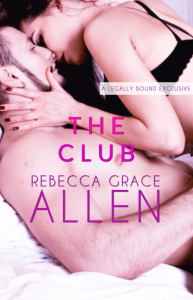 Are you ready for THEIR DISCOVERY? While you're waiting, read The Club, a bonus scene from HER CLAIM in both Sam and Brady's points of view, available FOR FREE to newsletter subscribers.
*****
Sam hasn't had a night out in ages. A night at a strip club might not fix a thing, but maybe she'll feel desired again, even if it isn't by her husband.
Brady doesn't love dance clubs, but it's their friends' birthday and maybe a night out will change things. Maybe he can find a way to recapture the past, and show Sam how much he still wants her.