Hello all, and happy Spring! I know it's been a while since I've updated, but that's because I've been knee-deep in a super fun project I'm doing with a bunch of fellow authors: 90's Playlist, a Romance Rewind Anthology. It all started when a bunch of us were waxing poetic on all things 90s and grunge over twitter one night. Things like:
Doc Martens…
Manic Panic Hair dye…
and, of course, Jordan Catalano.
Unf.
…I'm sorry, what was I talking about?
Right, the idea! We all decided what fun it would be to write a group of stories based off our favorite songs from the 90's, and boom! An idea was born. A bunch of fabulous authors signed on to participate, and my short story is based off none other than Nirvana's Smells Like Teen Spirit, and it's about Rory Stone, the edgy grunge girl who's lost her way, and James, the sweet musician who helps her find it again. I've gotten the okay to reveal the cover, so check out the pretty!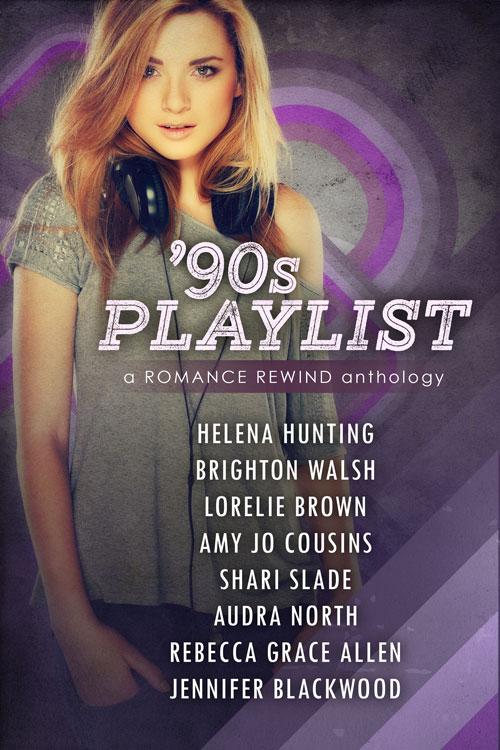 So excited to be doing something so fun with such a fabulous group of authors. It's due out in November! More info to be shared soon. 🙂
Next up, the super fun RT Convention is coming up, and I'm going to be there! I will be frolicking around with my crit partner/bestie Tara Sue Me, with handfuls of swag, stickers and lollipops. Come look for me if you're in the area!

Last, but not least, an announcement for bloggers and reviewers: the fabulous team at Xpresso Book Tours will be running a blog tour for my upcoming release, THE HIERARCHY OF NEEDS! There will be contests, giveaways, interviews and exclusive excerpts! If you want in, make sure to sign up with them!

With all this happening, and hubs and me buying our first house, it's going to be a busy summer! I promise to keep you all updated. If you want to be more in the loop, make sure you've joined the facebook group Tara and I created, Kinky Book Club!

*smooches!*