It's week two of the Sinful Sunday Flash Fiction contest! If you're not familiar with the rules of this contest, make sure to check them out first here!
Our judge this week is last week's winner, Jen DeSantis!
Jen DeSantis is a horror and paranormal author who lives with her husband just outside of Philadelphia. She received her bachelor's degree in English Language and Literature from Immaculata University and studied Medieval Literature at Villanova University. For much of her life, she's been fascinated with tales of the fantastic, ranging from dark fairy tales as a child to the macabre horror of Stephen King as she got older. Jen has a healthy love of cemeteries, believing they are a resting place of stories waiting to be told. She is a self-professed coffee-snob and a bibliophile; it's rare to see Jen without a book and coffee in hand. Jen's two children and her best friend, a chocolate Lab named Dug, fill up much of her spare time with equal parts laughter and mess. When not reading, writing or playing mommy, Jen is honing her skills as a karate master. She's currently a yellow belt, but has her sights set on black. Jen is currently seeking representation for her first book, Demon Reborn: Leteh's Quest. Her first published short story, Spirit of the Shoal, appears in From the Depths (Winter, 2011), a journal produced by Haunted Waters.
Here's the prompt she chose: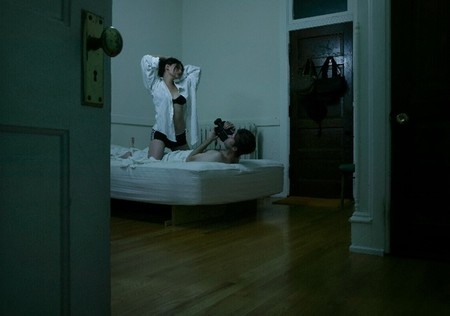 You have until 9pm EST to get in your flash fiction! We can't wait to see how sinful you can get!