Welcome back to Sinful Sunday! (And Happy Mothers Day to all my American mommies out there!) This week's judge is BellaScotia!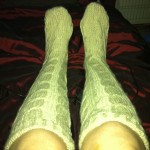 BellaScotia a little Scottish woman with BIG dreams of one day being a published writer. She just needs to find her mojo again. Participating in flash fiction is her first step to getting her passion back.
If you're unfamiliar with the usual Sinful Sunday Flash Fiction contest rules, please check them out. (They've been updated recently, so they might be worth a look.) You must use both the photo prompts and word prompt in some way. Have fun with it, and synonyms are accepted! The word minimum is 100, maximum 200, and don't forget to include your word count and twitter handle!
Word Prompt:
Masturbation Candy: What it is one thinks about when they masturbate. (Ex: "If she wants me to be her masturbation candy, I'm fine with that.")
Photo prompts: (There are two today, so take your pick, or use both.)
Disclaimer: The author does not claim to have taken any of the photographs used as prompts. All imagery was found in the public domain via Tumblr.
Get those steamy thoughts going! You have until midnight EST to get your flash fiction in!