Welcome back to Sinful Sunday! Today's judge is last week's winner, SheViking!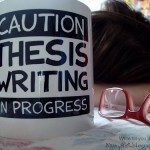 Sheviking is a descendant of Vikings, but is rather a gentle soul, who cries when watching the news and hates violence of any kind. By day she's a mother of two, wife of one, university student, and a part time teacher. At night, when her RL allows it, she writes stories about love, drama, and, of course, Vikings.
If you're unfamiliar with the usual Sinful Sunday Flash Fiction contest rules, please check them out.
You must use both the photo prompts and word prompt in some way. Have fun with it, and synonyms are accepted! (If you use a word other than the synonyms listed, please include that information after your entry.) The word minimum is 100, maximum 200, and don't forget to include your word count and twitter handle!
Word Prompt:
Defloration: The loss of virginity from the rupture of a virgin's hymen (or flower), typically through the first experience of sexual-intercourse or by other means. The terms deflowering and defloration imply that a woman is deprived of something, namely the flower of virginity. See deflower for synonyms.
Photo prompts: (There are two today, so take your pick, or use both.)
Disclaimer: The author does not claim to have taken any of the photographs used as prompts. All imagery was found in the public domain via Tumblr.
Get those steamy thoughts going! You have until midnight EST to get your flash fiction in!