Welcome back to Sinful Sunday! This week's judge is last week's runner up, QuinnSkylark!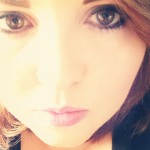 Mother, wife, and feminist by day, writer and shameless reader of smut, by night. Quinn is a country girl who married a rock 'n' roll-loving city boy. Quinn was recently offered a publishing deal for a novella that she wrote, and she also has several other novels in the works. She is writing multiple works of fanfiction in the Twilight fandom as well. Write on!
If you're unfamiliar with the usual Sinful Sunday Flash Fiction contest rules, please check them out.
The photo prompt is meant for inspiration, but you must use both prompts in some way. Have fun with it, and synonyms are accepted! (If you use a word other than the synonyms listed, please include that information after your entry.) The word minimum is 100, maximum 200, and don't forget to include your word count and twitter handle!
Word Prompt:  
Semen ejaculated on the breasts or chest of a partner , especially during coitus-a-mammilla .