Welcome back to Sinful Sunday! Our guest judge this week is Kassiah!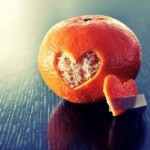 Kassiah is a homeschooling mom of three and can usually be found either hacking away at blog code or seeking the next great boy who will make her swoon. She loves to craft (paper, fabric, anything she can get her hands on), read and rec books (on the

Fictionators

as well as

Swoony Boys

podcast), and drive her kids around to all their numerous sporting events. Not really on that last one. Kass hates talking about herself in the third person, but she loves meeting new people and thinks you're pretty.
If you're unfamiliar with the usual Sinful Sunday Flash Fiction contest rules, please check them out.
The photo prompt is meant for inspiration, but you must use both prompts in some way. Have fun with it, and synonyms are accepted! (If you use a word other than the synonyms listed, please include that information after your entry.) The word minimum is 100, maximum 200, and don't forget to include your word count and twitter handle!
Word Prompt: 
Sparks
There are many possible definitions, but Kassiah wanted to leave this week's prompt up to interpretation. She did have some musical inspiration for her prompt, though which you can listen to here.