Welcome back to Sinful Sunday! This week's judge is last week's winner, JamideniseO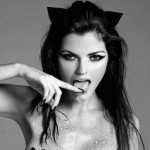 Jami Denise is a romance writer from Southern California.  While she waits for the next felon to come along and sweep her off her feet, she writes stories about swoony bad boys and feisty gals that make them squirm.  You can find her short story, House Calls, in the Mayhem Erotica Tasting the Forbidden Anthology.  She also loves cats and cherry limeade.
If you're unfamiliar with the usual Sinful Sunday Flash Fiction contest rules, please check them out.
The photo prompt is meant for inspiration, but you must use both prompts in some way. Have fun with it, and synonyms are accepted! (If you use a word other than the synonyms listed, please include that information after your entry.) The word minimum is 100, maximum 200, and don't forget to include your word count and twitter handle!
Word Prompt:
Bait
(Like last week, we're keeping this prompt without a definition attached. It's up for interpretation!)