Thank you to everyone who participated this week!
Judge Rebecca says:
This was such a hard choice! All the entries were good and had such great moments.

My winner is: Clara Farnell. This story had fabulous tension and an attention to detail that made it steamy hot. I like that their relationship is both established and evolving.

Honorable mention goes to The Dilemma by Lisa McCourt Hollar. I love the dynamic and would happily read more about these two.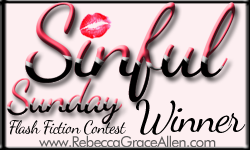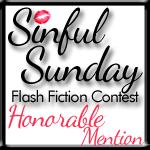 Congratulations to both of you! You may take your badges with pride!
See you all next week!