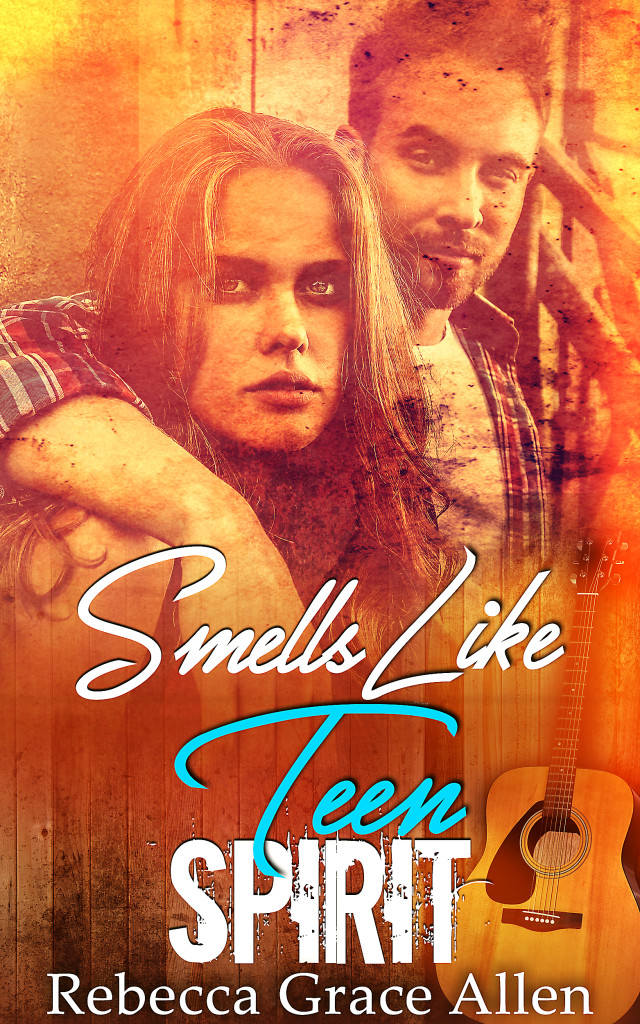 Originally from 90's Playlist: a Romance Rewind Anthology, SMELLS LIKE TEEN SPIRIT is finally being released on its own! Isn't the cover pretty? If you didn't read it in its original version, here's the blurbage for you now!
Rory Stone's days of grunge and poetry are behind her. They have been, ever since she graduated school and had to learn to fend for herself. Her reality now is in bags of Arabian brew, running open mic nights at the coffee house she works at, and counting the change in the tip jar. She's doesn't need songs or rhymes anymore, or family for that matter, and she certainly doesn't need men. That is, until indie singer James Griffin shows up with a guitar, a smile and a husky voice singing her favorite Nirvana song.
James is no open mic newbie. He's a full-fledged musician, already a star bound for bigger places than Hammond Falls, New York. Rory is stuck there, so falling for him isn't an option. But their shared love of music makes the fall inevitable, as does James's blush. He makes Rory want to unearth her former self, the one who lived for passionate words and good music and sex, and that won't be good for either of them.
So what happens when James starts to rock Rory's muse back into the present, both inside the bedroom…and outside it?
SMELLS LIKE TEEN SPIRIT is available now!