Let's face it. It's been a hard year. So what better way to feel better than free books? That's why I'm giving away TAMING SUGAR for free for the entire month of November!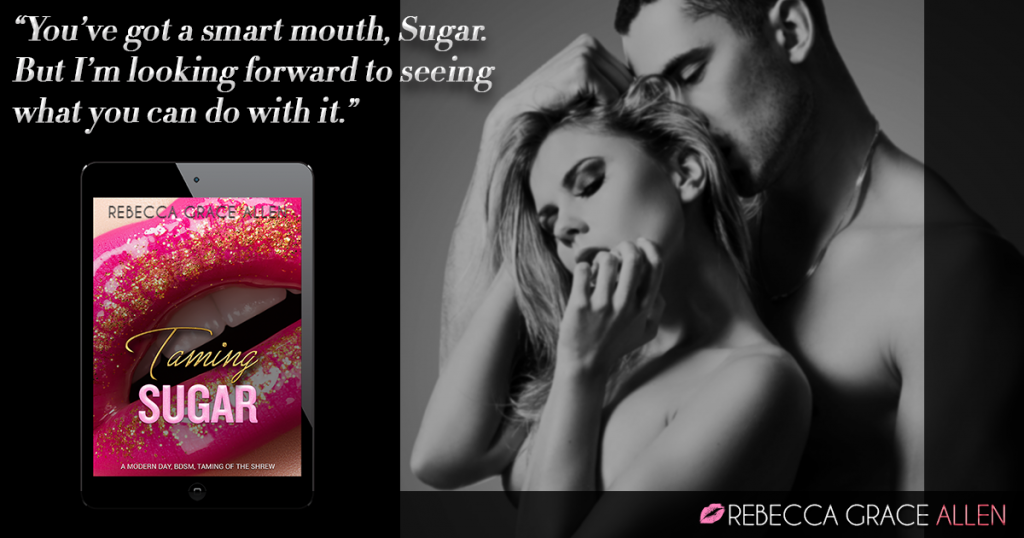 After being dropped from the best role she'd ever gotten, actress Roxy Cavanaugh is on a week's vacation to work on her patience. Being holed up in a little cabin isn't doing much to help her, and neither is meeting sexy property manager Hunter Finn. Unfazed by her willful determination, Finn might be the first man strong enough to take her…if they don't kill each other first.

A modern day, BDSM, Taming of the Shrew.
But guess what? When you nab your copy, you'll also be able to grab a whole bunch of free books from other authors! Each link has different books from different authors, so make sure to click on both so you don't miss out!
Download any books you're interested in (requires newsletter signup):