It's Teaser Tuesday, and seven weeks until THE HIERARCHY OF NEEDS is out! I'm getting so excited. Here's a little teaser to get your…erm, appetites wet. 😉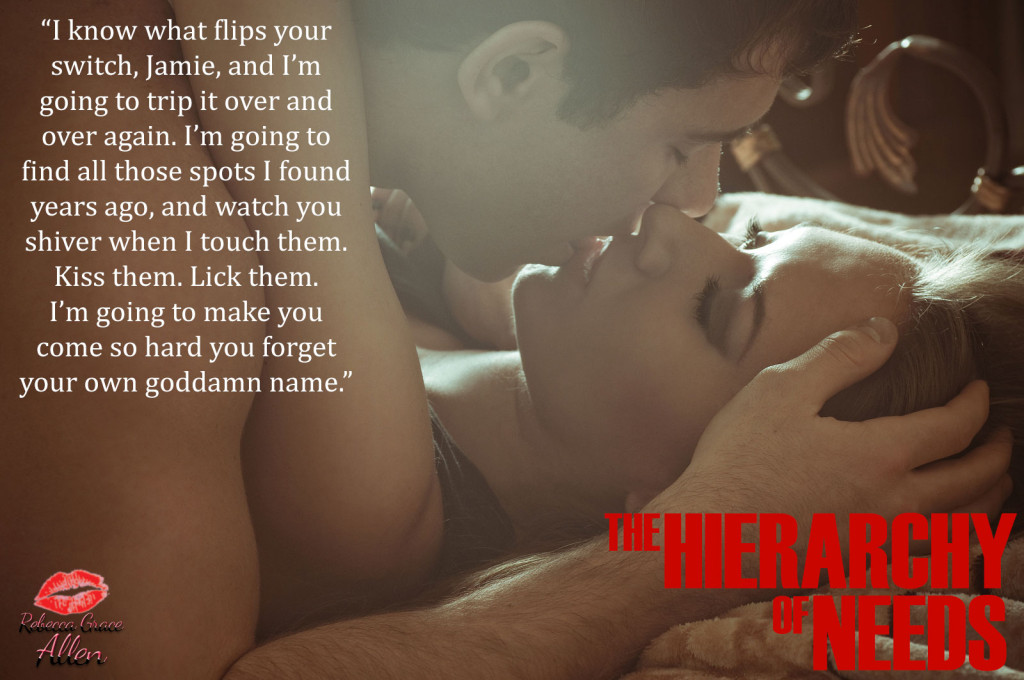 Pre-order links can be found here.
Next, #RT15, baby! It's been two days since I got back from Texas and the whirlwind ride that was the RT Booklovers Convention.  My girl A.J. Cousins does the most fantastic post-conference round ups, so if you want to read hers since it's far funnier than mine, I promise I won't be offended. Here goes.
Being in the room next Tara Sue Me was awesome. (And she is not easily frightened by the piles of stuff I lug with me everywhere I travel.)
Introducing yourself to Helena Hunting, who you have known for five years but didn't recognize right away, is somewhat less than awesome. (Thankfully, she has forgiven me.)
Being color coordinated when you go out with Tara, Brighton Walsh and Ellis Leigh will make you feel super cool.Where there's cover models, there is also forearm porn.
A glass of wine and a Fiber One bar is not a good dinner to have at a conference. I am not a professional. I do not try this at home.
Always, always, always, stay after the BDSM workshop when live demos are being offered. And, Eden Bradley is one of the coolest people I have ever met.
A giant Cards Against Humanity game played in p.j.'s is in the hotel lobby better than any dance party you can ever attend.
Making new friends that turn into plotting sessions over the most fabulous steak dinner (at the Dallas Fish Market, of all places!) is one of the best things you can ever experience. (Thank you Angel Payne and Victoria Blue.)
Going out with old friends from the Twilight fandom only to be happened upon by a reporter from Buzzfeed is too hysterical an experience to describe. (You can check out the article–I'm in it!)
Readers. Are. Awesome.
(I might use the word awesome a lot. In this case, it happens to be true.)
All in all, it was exhausting and overwhelming and by far the best time I could've possibly imagine. Hoping for Vegas next year!
And last, some news: I've just signed my fourth contract with Samhain Publishing! It's for the third book in the Portland Rebels series, The Theory of Deviance! If you thought the first two books were kinky, wait till you get this one into your hot little hands.  (That is, after I finish writing it, of course) It will be out some time in 2016. Stay tuned for details!
*smooches!*
RGA