"…her mind was still on Jack's stormy gray-blue eyes, so intense and yet so gentle. There'd been a few lines stamped around them and a sprinkling of gray in his sandy blond hair, but those signs of age had only made him more attractive."
In my upcoming release, His Contract, the hero and heroine have a sizable age gap between them. Lilly is a twenty-eight year old paralegal and submissive, while professor/widower/Dominant Jack is forty-four. I constructed their relationship that way for story reasons, but also because, well… older men are hot.
I know I'm not the only one who thinks this. Even back in my Twi-fic days, I remember reading stories that traded Edward for Charlie Swan or Carlisle Cullen. And I still think Richard was better for Monica than Chandler was. Don't agree with me? Maybe a look at some of the hottest Hollywood actors in their forties will change your mind: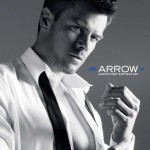 Josh Duhamel (42)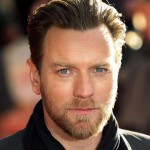 Ewan McGregor (44)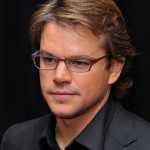 Matt Damon (45)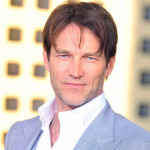 Stephen Moyer (46)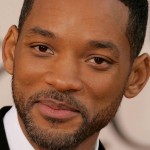 Will Smith (47)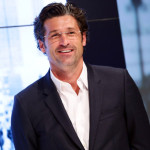 Patrick Dempsey (49), and that's just a sampling!
It's not just guys in their forties who embody the quiet, smoldering sexuality that twenty-somethings can't. Men in their fifties like Robert Downey, Jr., Rob Lowe, Brad Pitt, Colin Firth and George Clooney have still got it goin' on. And don't forget about silver foxes like Denzel Washington (60), Pierce Brosnan (62) and Liam Neeson (63). Hell, Harrison Ford is 73, and I wouldn't kick him out of bed! So what is it that makes older men hot? Here's my top ten reasons:
The self-assurance that comes with actual life experience. They're not easily intimidated, and that confidence is craaaaazy sexy.
While there's something to be said about discovering things together, older men can teach you things you didn't know. (Inside,andoutside the bedroom!)
But speaking of the bedroom, this isn't their first trip to the rodeo. Older men have skills. They know how to treat a woman, and are more invested in you than getting themselves off.
Older men are less likely to need to sow their oats, therefore making you feel more secure. They know what they want, and they don't have to be pushy to get it either—they know how to take charge with swoon-worthy authority.
They've got. Their shit. Sorted. Older men are settled in the careers, and are therefore more stable.
Chivalry is not dead for these gentlemen. You're going to get his undivided attention when you're talking. They're courteous, and have actual manners. Going on a date? He's going to find a place you'd like to go, and say when he's picking you up.
Maturity. Older men are independent and know how to take care of themselves. They can cook. And do laundry.All by themselves.Older men don't play games either, and are less afraid of showing you their soft side.
They have the wisdom that comes with age. They've learned from their mistakes, and can therefore be more supportive with whatever you're going through, because they've been there and done that.
Older men have a tendency to dress a little more carefully. Come on, tell me that coming across a suited tall, dark and handsome with laugh lines on his face and a salt-and-pepper beard isn't the hottest thing EVER?
There's a lack of social acceptance that comes with May-December relationships–that kinky, daddy stuff is taboo, and that's the best part. Let's face it: we all want something that's a little bit forbidden.
Want to read about Jack and Lilly's forbidden relationship? His Contract is out now.
(Images courtesy of ranker.com and Prevention.com)