Valentine's Day is right around the corner, and it's a day that can mean so many different things:
It can be a night out, dressed up and full of chocolate, candies and promises.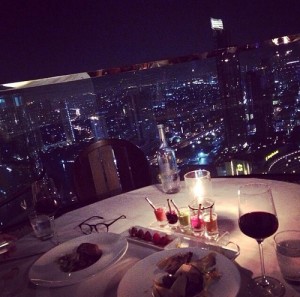 An evening at home, daring and passionate.
It can be a day when you're angry and happy to be single, or a day of full of frustration, if you're not happy, if you've lost someone, or maybe are about to.
Or maybe it's that first Valentine's Day. The first crazy crush, the first moment when flirting turns into something more.
Pick whichever photo (or photos) resonates with you, and make sure to use the word Valentine in some way. Your flash must be a minimum of 100 words, maximum of 200. Post your story in the comments section of the post. Include your word count, your Twitter handle, blog link or email. You have until midnight EST on MONDAY to get your flash in. (It would usually be midnight tonight, but this posted super late *junkpunches wordpress*.)  If you'd like more info before the prompts, please check out the new rules.
 Disclaimer: The author does not claim to have taken any of the photographs used as prompts. All imagery was found in the public domain via Tumblr.