You may have wondered why I set the Portland Rebels series in the little seaside town of Portland, Maine. I spent my summers as a child not far from there, in the town of Ogunquit, and have found Portland to be one of the coolest places to be. A port city with a rich urban past, residential areas with High Victorian Gothic architecture and a downtown district full up with red brick warehouses from the shipbuilding era, it is, as Portland Downtown calls it, a historic seacoast town with a funky vibe. I thought it might be fun to take you on a behind-the-scenes tour of the Portland Rebels, and show you some of the spots I used in the books.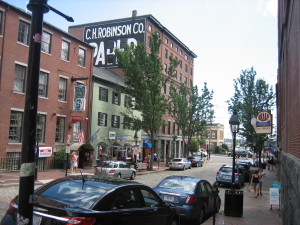 The Duality Principle starts at the corner of Commercial and Exchange streets. I love the way it feels like you've stepped back in time here, with the combination of warehouses still stamped with old signs, the cobblestone streets, and the ocean in the distance. Down at the end of this block is where Gabriella starts heading toward her blind date with Connor, and almost gets run over by her favorite masked-biker. Little does she know who is behind that helmet. Here's the little cafe where I imagined her and Connor meeting: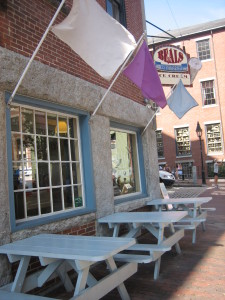 Their next date is at an ice cream parlor I based on Beal's Old Fashioned Ice Cream shop. The flavors are rich and varied, and the location is perfect for a little taste of sweetness followed by a stroll around town. Those picnic tables make an appearance too, when their next adventure in town begins. Despite Connor's gentlemanly facade, some of that inner bad boy shines through here, and it's the beginning of one of my favorite scenes in the book.
I made the setting for the July 4th fireworks scene at Bug Light Park. A wide expanse of green lawn sits to the left of that craggy rock-lined shore, and the Portland Breakwater Lighthouse juts slightly into the water. Standing there, I felt Gabriella's love of this sleepy seaside town, with its idyllic shore dotted with sailboats and a cloud-dappled horizon. That scene also introduces the tension between the next two Portland rebels, Jamie and Dean.
---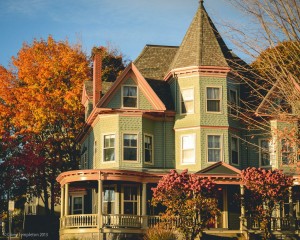 The Hierarchy of Needs takes us on different tour of Portland. Jamie and Dean are native to the area, and from opposite sides of town. We move from summer to fall in their story, and this is the stunning house on the Promenade that I based Jamie's family's home on. (Photo credit to Corey Templeton.)
While the first re-connection of this friends-to-lovers twice over duo happens at the beach, The Portland Country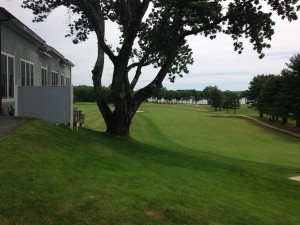 Club is the setting of when things get really down-and-dirty. Jamie's brother's wedding takes place at this lovely private golf club at Falmouth Foreside, and it's there that Jamie and Dean once again give in to the connection that's been drawing them together over and over again.
After that, they trade Portland for Lake Winnepesaukee, and the little town of Meredith Bay. Their "what happens in Vegas" weekend takes place at a gorgeous collection of inns called The Inn and Spa at Mills Falls (photo credit belongs to them). Maine in autumn is simply breathtaking, and this luxurious lakefront inn was the perfect place to tuck them away together.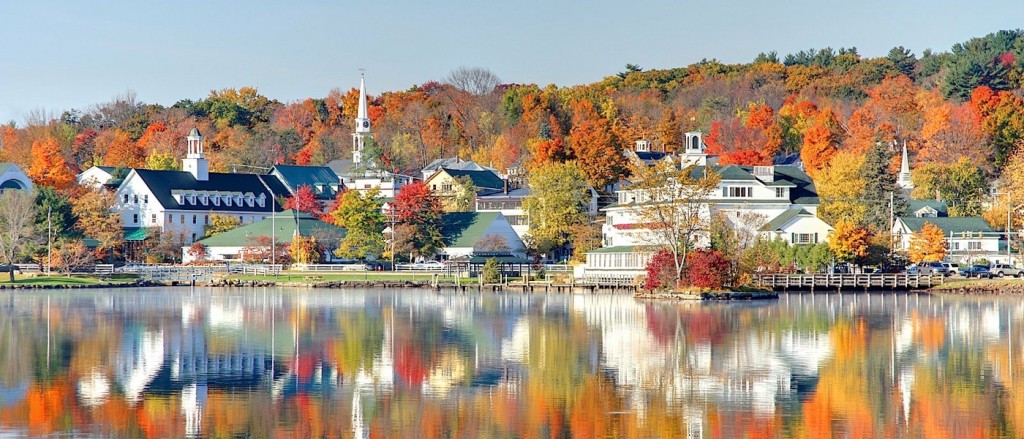 ---
The Theory of Deviance brings us into winter in Portland–a harsh and beautiful time of year with frigid temperatures and picturesque Christmas-card images. But Mikey, Krissy and Rafe take advantage of a lot of indoor fun anyway, around town and…beneath the covers.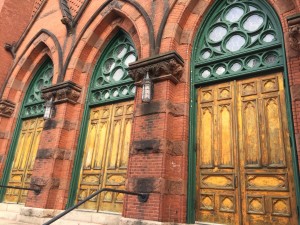 From the Fore Street restaurant to the Portland Ice Arena, this trio make their way around town. One important place that figures into the book is the church where Mikey works. With so many beautiful churches in that town, it was hard to settle on which one would be his. The one pictured to the left was both beautiful and intimidating, and I knew right away that was it.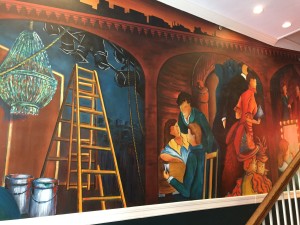 The three of them also see a show in a playhouse I based on The Portland Stage. It has a brilliantly painted interior which sadly didn't make it into the book, but I highly recommend checking it out for the artwork alone.
They also make their way down to Kennebunkport, Maine, to one of my favorite place in the area–a lovey little romantic spot called The Wedding Cake House. (Photo credit to North Photography.)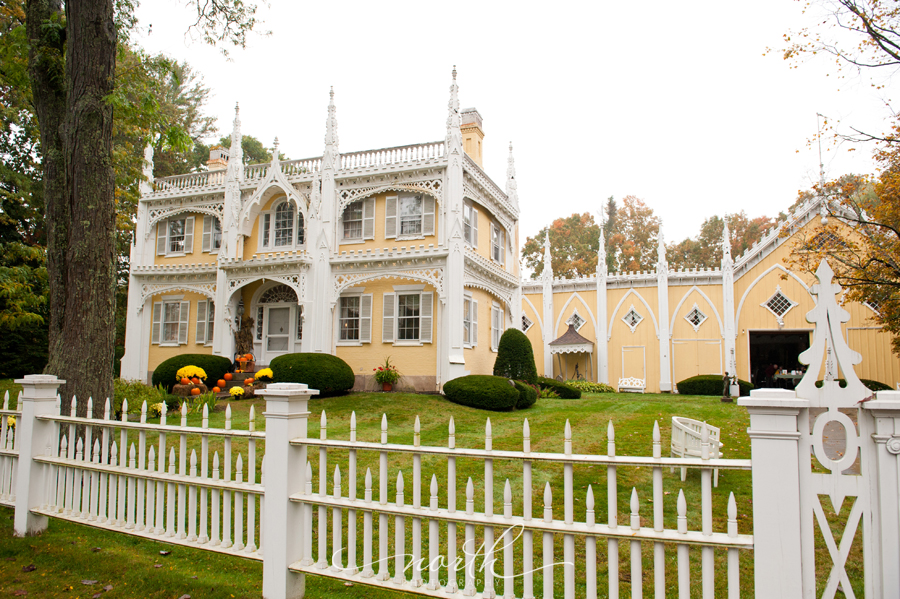 For more fantastic images of the picturesque town of Portland, check out Corey Templeton and Captain Kimo photography.