Smells Like Teen Spirit
He's ready for the future. She's stuck in the past. What they have together is bodacious, but can they make it last?
Rory Stone's days of 90's grunge and poetry are over. It was all that and a bag of chips, but reality bites sometimes and she's tamped down her wild side. Now her days are spent running open mic nights and counting change in the tip jar. Nothing speaks to her soul anymore, until James Griffin shows up with a guitar and a husky voice singing her favorite Nirvana song.
James is no rock newbie. He's a star bound for bigger places than Hammond Falls. Rory is stuck there—it's all about the Benjamins, baby—so falling for him will both suck and blow. But James' blush and their shared love of music captures her heart. She may have sworn off words, music and love, but he's ready to rock her muse into the present, both outside the bedroom…and inside it.
Warning: Get ready for a Stevie Nicks–meets–Punky Brewster kind of girl with a cynical streak as loud as her bleach blond braids, and a soft-spoken, teddy bear of an indie singer who loves flannel shirts and the Muppets. References to mosh pits, pixie sticks, and dorm room sex are totally rad. Will it be a bummer? As if!
If you're looking for dirty words to entertain your libido, look no further. This short standalone is packed with a heroine with a ragged soul, and a melt-in-your-mouth book boyfriend. Originally part of '90s Playlist: A Romance Rewind Anthology.
Praise

This one has it all. It's short but is packed with history, romance, emotion, a plot and a nice wrap up.

— The Book Hammock

I loved Rory and James, his care and tenderness for her a balm to her ragged soul. There are some sexy love scenes but more importantly, Rory finally finds a place to call her home – wherever James will be. I loved this one.

— Amazon Review

Loved this book. I felt Rori's awakening, her fear of feeling again, her hope. A sweet, uplifting short.

— Romantically Jaded

James is a melt in your mouth book boyfriend. He's soulful and sexy, kind without being too squeaky clean.

— Goodreads Review

I really loved Rory and James so much and their story was really endearing with a romance that was both sweet and hot.

— Amazon Review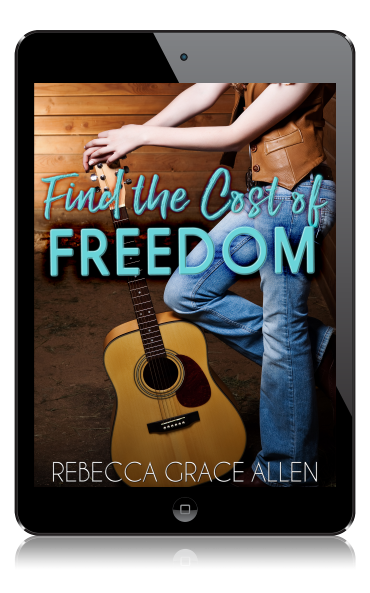 VirginLovers
1970
PeaceLoveAndMusic
He's hoping for peace. She's longing for freedom. Revolution could bring them together…or drive them hopelessly apart. Amidst the chaotic and turbulent times of 1970, Timothy Stone has learned to stay quiet. His family and community are tearing themselves apart, so he keeps...
Read More
Disclosure of Material Connection: Some of the links in the page above are "affiliate links." This means if you click on the link and purchase the item, I will receive an affiliate commission. I am disclosing this in accordance with the Federal Trade Commission's
16 CFR, Part 255
: "Guides Concerning the Use of Endorsements and Testimonials in Advertising."