Welcome back! And happy first day of Autumn/Spring (depending on where in the world you are). Today's judge is Lolo!

"Lolo" began exploring her love of literary arts penning  poetry as a child. But these days, she can be found writing stories of  a more 'grown up' variety. Though new to the flash fiction scene, she can already see a new addiction forming and she's loving every second of it. Currently Lolo resides in Florida and can always be found writing … on anything she can find.
If you're unfamiliar with the usual Sinful Sunday Flash Fiction contest rules, please check them out.
The photo prompt is meant for inspiration, but you must use both prompts in some way. Have fun with it, and synonyms are accepted! (If you use a word other than the synonyms listed, please include that information after your entry.) The word minimum is 100, maximum 200, and don't forget to include your word count and twitter handle!
Word Prompt:
Sass: Impudent talk; to speak impudently (or disrespectfully). See Also: back talk, backtalk, lip.
Photo Prompts (there are two today!):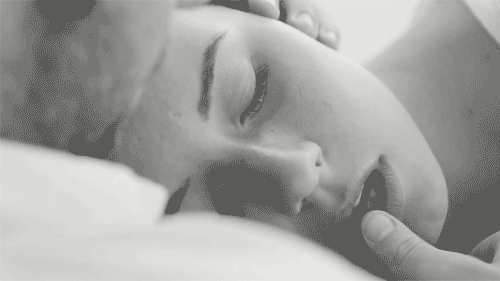 Disclaimer: The author does not claim to have taken any of the photographs used as prompts. All imagery was found in the public domain via Tumblr.
Get those steamy thoughts going! You have until midnight EST to get your flash fiction in!