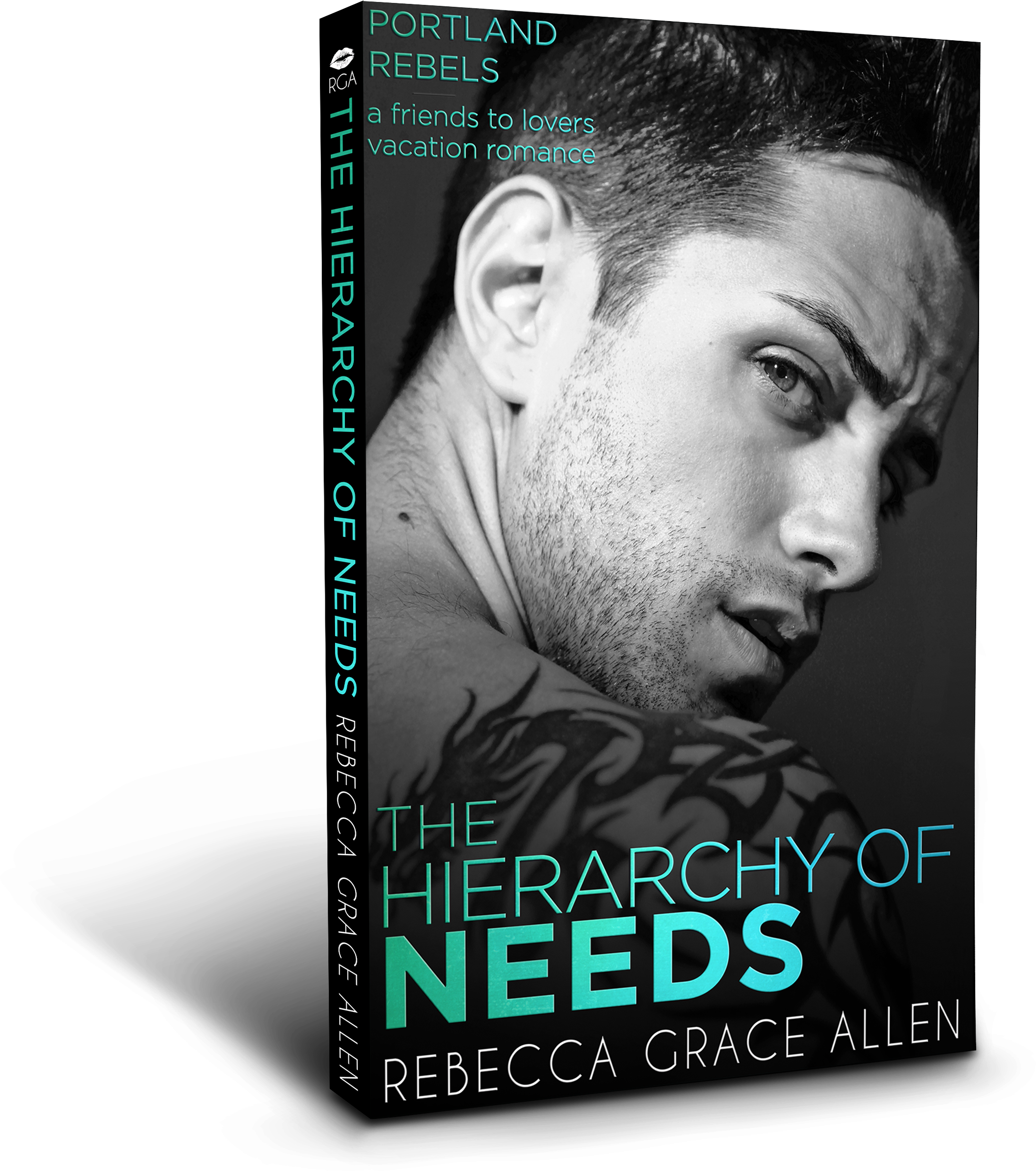 The Hierarchy of Needs
One weekend. No strings. And absolutely no falling in love.
Jamie Matthews is stuck in an epic small-town rut. Failure to launch? She's its mascot. And don't even get her started on Dean. Their hot one-night stand was years ago, but she's still a sucker for his tattoos and wolfish good looks. Giving in to temptation could destroy their friendship, so she needs a way to shake him from her system once and for all.
Dean Trescott doesn't do relationships. Especially since he's already married to his failing family business. Jaime, with her bright future and all-kinds-of-sexy smile, is a reminder of everything he'll never have. He needs to keep his mind—and hands—off her…until she offers him one dirty, wild, rebellious weekend.
Two days out of town. No happily ever after required. That's the plan. Surely they can manage it without developing feelings, right?
The Hierarchy of Needs, book 2 in the Portland Rebels series, is a small town, second chance, friends-to-lovers, contemporary romance featuring some hot kissing in the waves, hair pulling, and a man who is damn good with his hands. Download today and let the sexy fun begin.

Available on KU
Praise

With sizzling hot chemistry, a sweet storyline, and characters that you'll fall for, The Hierarchy of Needs by Rebecca Grace Allen is a fast, fun read.

— Pretty Sassy Cool

This novel has all the things I like in my contemporary romance: wit, humor, a bit of drama, and whole lot of sexy times.…Rebecca Grace Allen is quickly becoming one of my favorite contemporary romance authors!

— We So Nerdy

Steamy Friends to Lovers Romance Full of Heart & Soul…a rocky journey though full of angst, wit, humor, and lots of steamy interludes.

— Amazon Review

This book I mean wow. I love how it explains the dynamics and doesn't give too much at one time but also doesn't leave anything out. This is a must read.

— Goodreads Review

A great romantic read.

— Kylie's Fiction Addiction

This felt like a short read, because I never put it down.

— - Bibliophile Wonderland Reviews

Dean was everything you would have wanted in a best friend… But why settle for just friends when he makes an even better boyfriend?

— Amazon Review

Another fabulous read from Rebecca Grace Allen.You have got to read this one.

— The Book Hammock

I'm a sucker for best friends falling in love and this book was just perfect.

— Amazon Review

A sweet, sexy and soul searchingly beautiful story.

— - The Suburban Eclectic

A great short romance, with plenty of spice.

— Good Reads Review
Disclosure of Material Connection: Some of the links in the page above are "affiliate links." This means if you click on the link and purchase the item, I will receive an affiliate commission. I am disclosing this in accordance with the Federal Trade Commission's
16 CFR, Part 255
: "Guides Concerning the Use of Endorsements and Testimonials in Advertising."